Here is Your Poem for Week 84
Do Your Best

---
Click Here (or the button Below) to support spreading these poems to One Billion People (and get lots of Bonuses yourself)!

And you can sign up right here (Or Click Button Below) to get Free Weekly Delivery of Prosperity Poems:

Link to Do Your Best Poem Online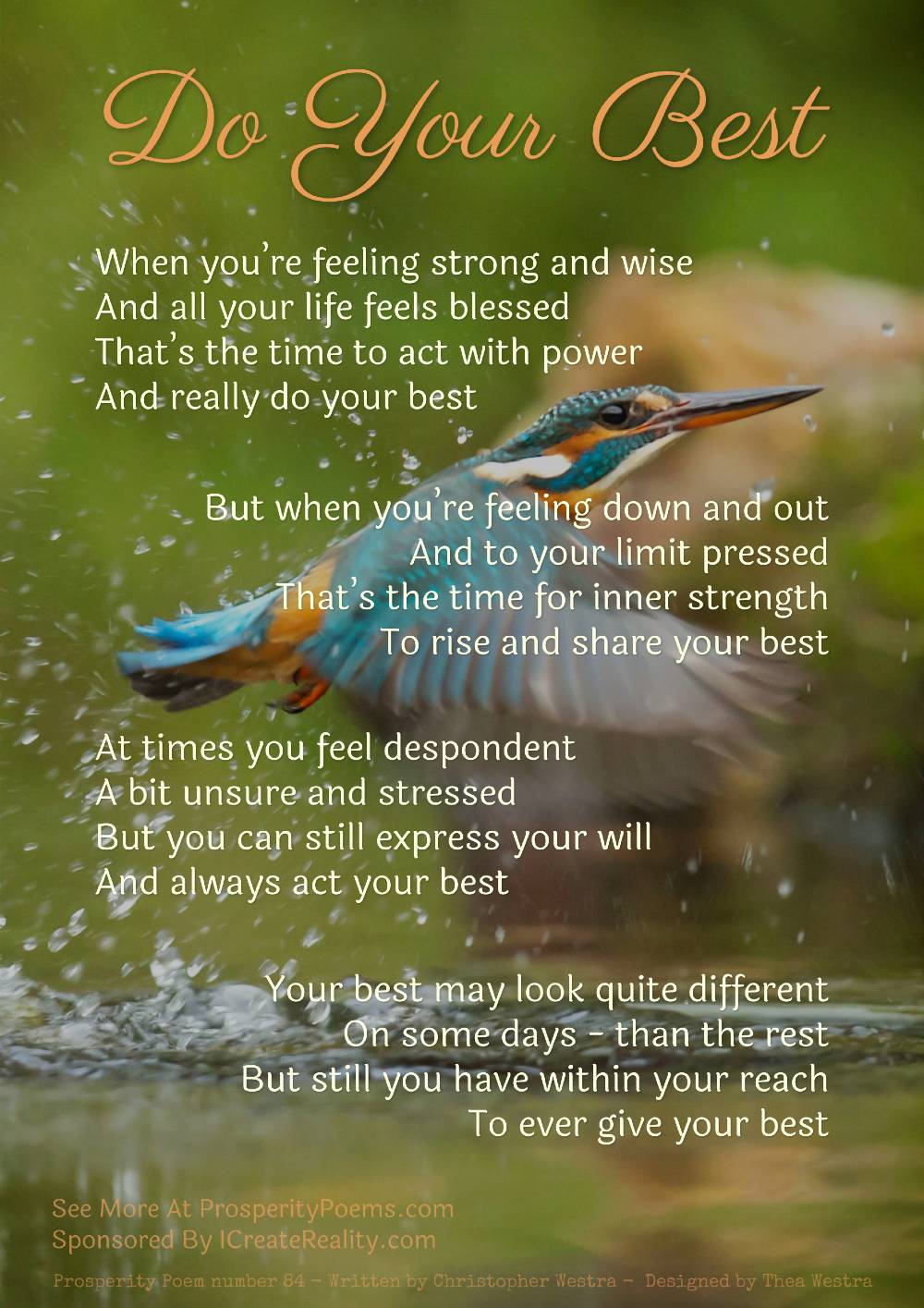 Do Your Best (Poem 84)
When you're feeling strong and wise
And all your life feels blessed
That's the time to act with power
And really do your best
But when you're feeling down and out
And to your limit pressed
That's the time for inner strength
To rise and share your best
At times you feel despondent
A bit unsure and stressed
But you can still express your will
And always act your best
Your best may look quite different
On some days - than the rest
But still you have within your reach
To ever give your best
Enjoy Each Poem Daily, and read out loud for the strongest results in amplifying new beliefs! I invite you to start your reciprocal flow by becoming a patron of Prosperity Poems. Just click the button below to see what YOU get!

---