Here is Your Poem for Week 79
Millennial Prosperity

---
Click Here (or the button Below) to support spreading these poems to One Billion People (and get lots of Bonuses yourself)!

And you can sign up right here (Or Click Button Below) to get Free Weekly Delivery of Prosperity Poems:

Link to Millennial Prosperity Poem Online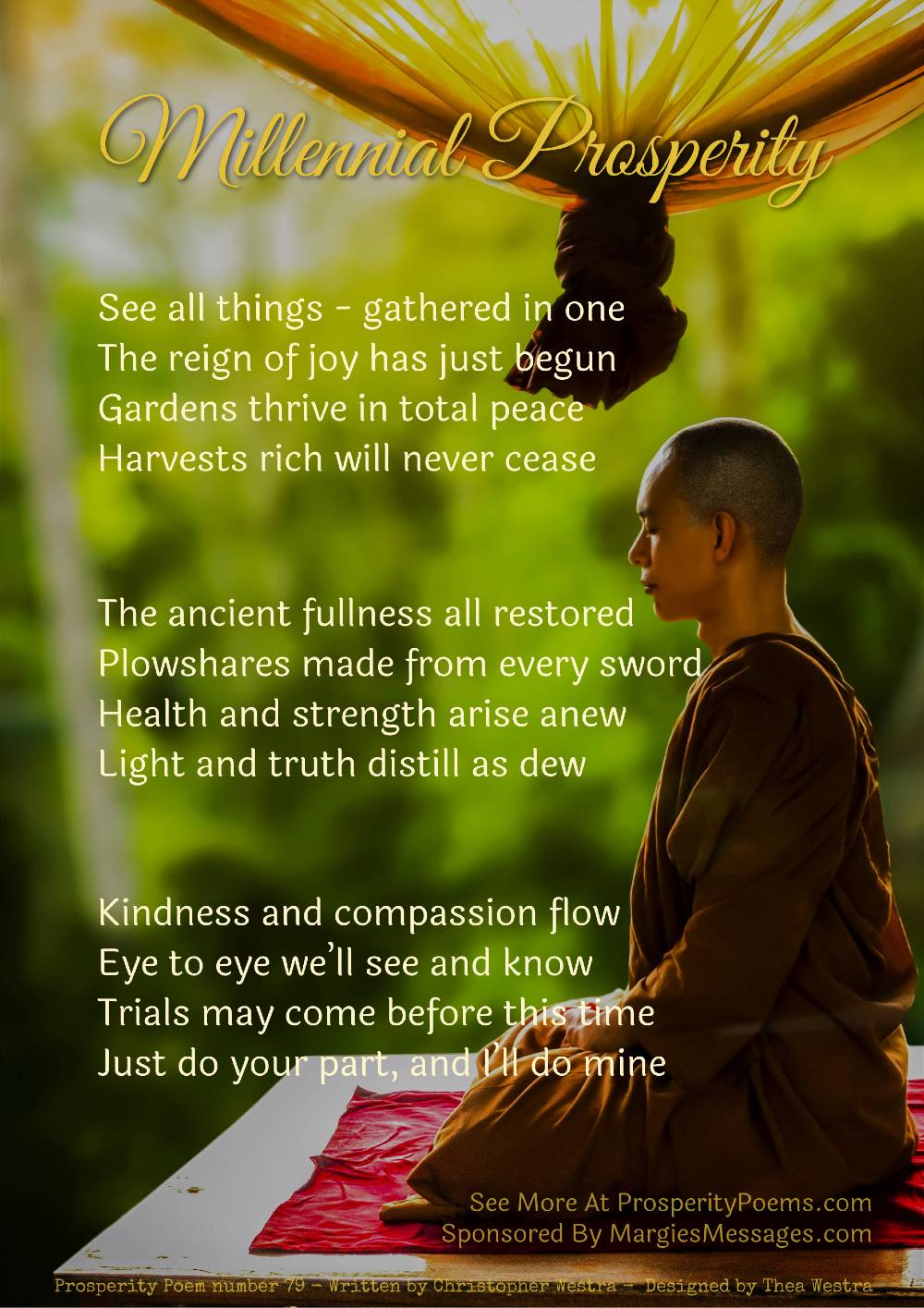 Millennial Prosperity(Poem 79)
See all things - gathered in one
The reign of joy has just begun
Gardens thrive in total peace
Harvests rich will never cease
The ancient fullness all restored
Plowshares made from every sword
Health and strength arise anew
Light and truth distill as dew
Kindness and compassion flow
Eye to eye we'll see and know
Trials may come before this time
Just do your part, and I'll do mine
Enjoy Each Poem Daily, and read out loud for the strongest results in amplifying new beliefs! I invite you to start your reciprocal flow by becoming a patron of Prosperity Poems. Just click the button below to see what YOU get!

---