Here is Your Poem for Week 59
The Best Tool

---
Click Here (or the button Below) to support spreading these poems to One Billion People (and get lots of Bonuses yourself)!

And you can sign up right here (Or Click Button Below) to get Free Weekly Delivery of Prosperity Poems: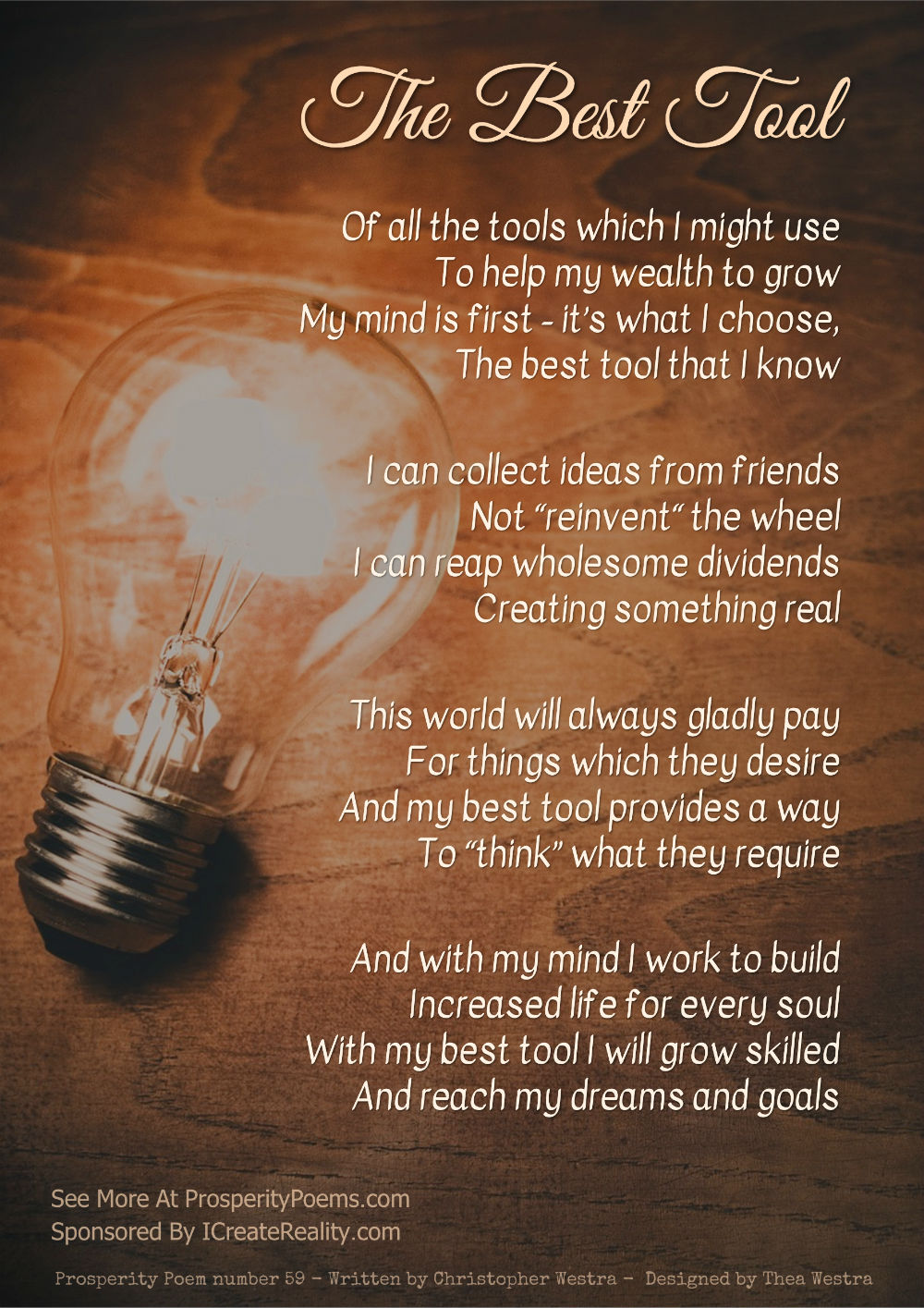 The Best Tool (Poem 59)
Of all the tools which I might use
To help my wealth to grow
My mind is first - it's what I choose,
The best tool that I know
I can collect ideas from friends
Not "reinvent" the wheel
I can reap wholesome dividends
Creating something real
This world will always gladly pay
For things which they desire
And my best tool provides a way
To "think" what they require
And with my mind I work to build
Increased life for every soul
With my best tool I will grow skilled
And reach my dreams and goals
Enjoy Each Poem Daily, and read out loud for the strongest results in amplifying new beliefs! I invite you to start your reciprocal flow by becoming a patron of Prosperity Poems. Just click the button below to see what YOU get!

---