Here is Your Poem for Week 49
Morning Hours

---
Click Here (or the button Below) to support spreading these poems to One Billion People (and get lots of Bonuses yourself)!

And you can sign up right here (Or Click Button Below) to get Free Weekly Delivery of Prosperity Poems: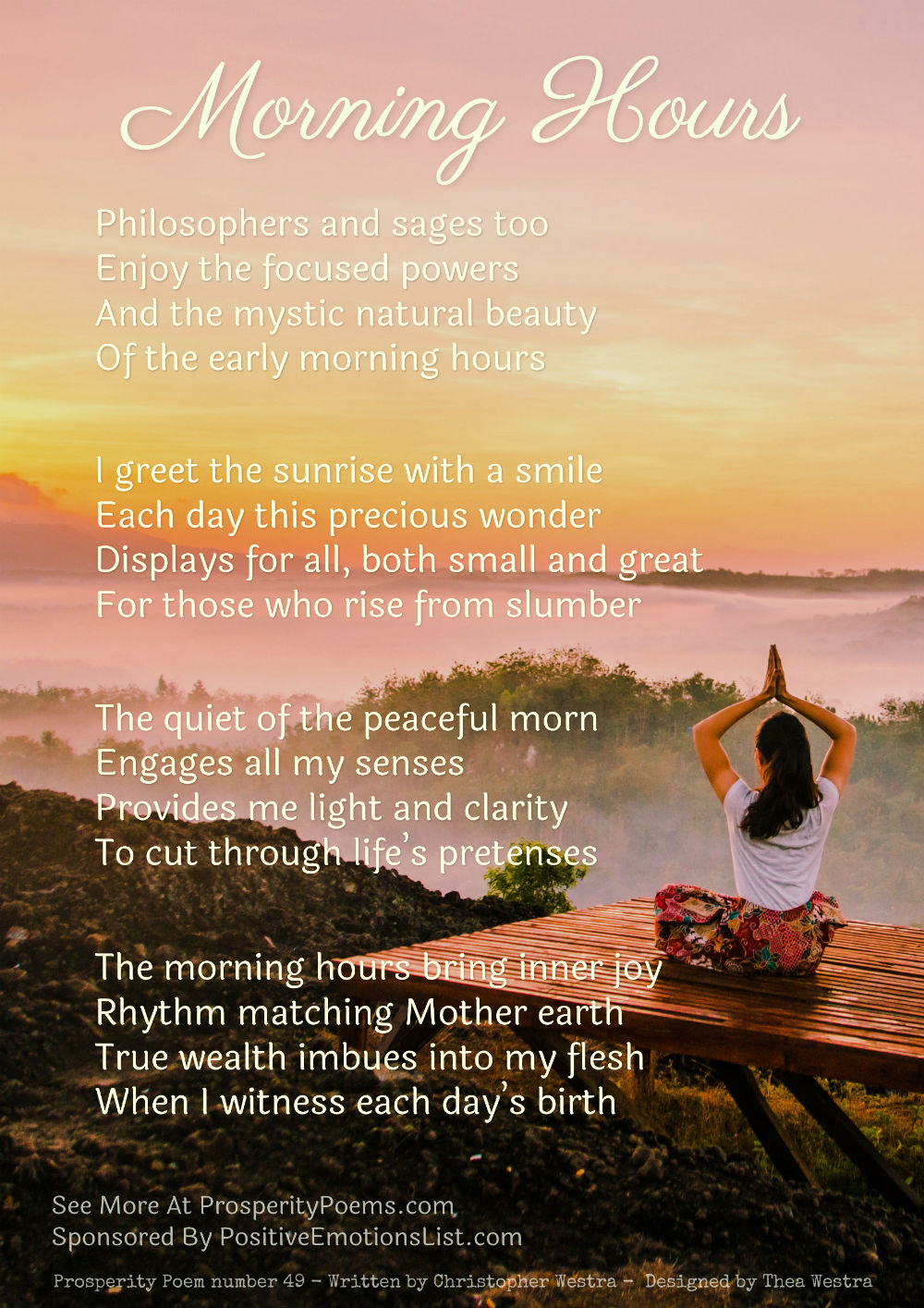 Morning Hours (Poem 49)
Philosophers and sages too
Enjoy the focused powers
And the mystic natural beauty
Of the early morning hours
I greet the sunrise with a smile
Each day this precious wonder
Displays for all, both small and great
For those who rise from slumber
The quiet of the peaceful morn
Engages all my senses
Provides me light and clarity
To cut through life's pretenses
The morning hours bring inner joy
Rhythm matching Mother earth
True wealth imbues into my flesh
When I witness each day's birth
Enjoy Each Poem Daily, and read out loud for the strongest results in amplifying new beliefs! I invite you to start your reciprocal flow by becoming a patron of Prosperity Poems. Just click the button below to see what YOU get!

---