Here is Your Poem for Week 108
Earth

---
Click Here (or the button Below) to support spreading these poems to One Billion People (and get lots of Bonuses yourself)!

And you can sign up right here (Or Click Button Below) to get Free Weekly Delivery of Prosperity Poems:

Link to Print Version Poem 108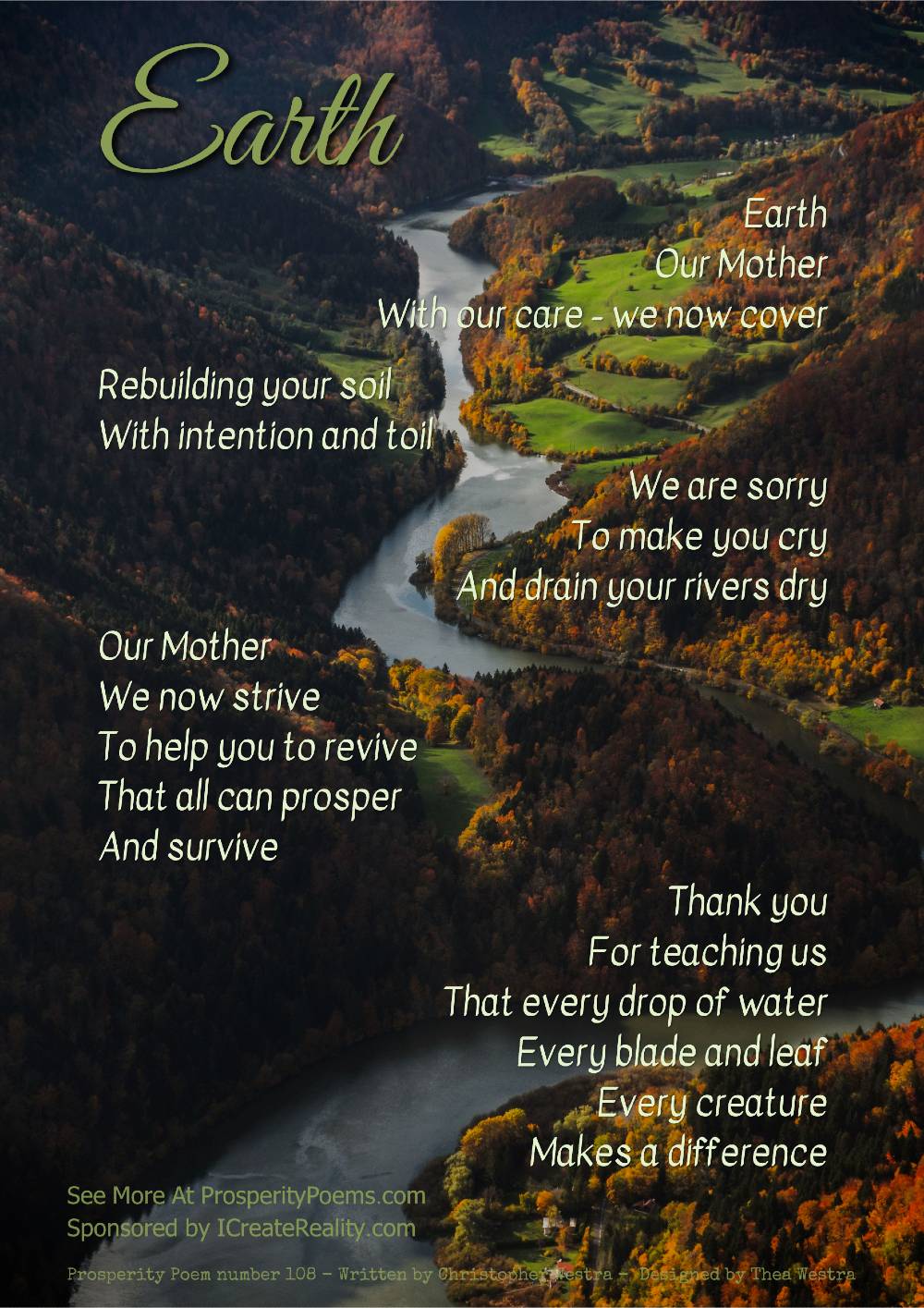 Earth (Poem 108)
Earth
Our Mother
With our care - we now cover

Rebuilding your soil
With intention and toil

We are sorry
To make you cry
And drain your rivers

Our Mother
We now Strive
To help you to revive
That all can prosper
And survive

Thank you
For teaching us
That every drop of water
Every blade and leaf
Every creature
Makes a difference

Enjoy Each Poem Daily, and read out loud for the strongest results in amplifying new beliefs! I invite you to start your reciprocal flow by becoming a patron of Prosperity Poems. Just click the button below to see what YOU get!

---